Penetration Testing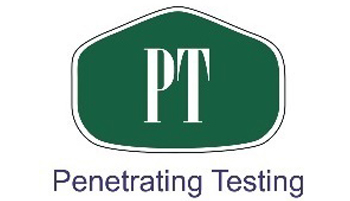 FOR THE NEXT GENERATION INFORMATION SECURITY MANAGER AND CONSULTANT: Penetration Testing empanelment is awarded to professionals with proven hands-on experience and skills with testing, exploiting and reporting vulnerabilities in an enterprise environment for timely mitigation of threats.

Penetration Testing empanelment from CCR is a recognized standard of achievement that confirms an individual's knowledge of testing, finding vulnerabilities and exploiting of various digital technologies and reporting them for compliance and organization security.

Professionals have to prove hands-on skills in testing multiple technology domains and must have a blend of presentation, management and communication skills to successfully clear the lab exam.
Job Roles
| | |
| --- | --- |
| Penetration Tester | Security Consultant |
| Security Manager | IT Manager |
| IT Security Auditor | Security Analyst |
| Security Systems Engineer | Network Security Engineer |
| Ethical Hacker | Manager – Information Security and Privacy |
| Lead Engineer – VAPT | Web Security Tester |
Penetration Testing Domains
The Penetration Testing Lab exam is based on the following 10 broad domains:
Art and Culture of Hacking
Challenges of Enterprise Security
Planning and Gathering Information
Social Engineering
Taking on Systems and Networks
Attacking Passwords
Malwares, Rootkits and Trojans
Getting Offensive
Exploiting
Supporting Compliance
Prerequisites
Background in A+ or MCSE recommended
Good documentation and presentation skills
A strong attitude and proactive approach for self learning
| | |
| --- | --- |
| Benefits for Professionals | Benefits for Employers |
| Gain recognition for your skills from the Central Cyber Registry | Hands-on proven skills recognized by Central Cyber Registry mean less time in training and faster "business ready" professionals for your Information security needs |
| Exclusive access to Priority Job reference Network and Up to 3 Job Interviews on passing CCR Lab exams | Hire with Confidence – Minimize your risks as you always hire the right people with right skills |
| Clean Exit Program empowers your business and ensures peace of mind as candidates will not risk violating the code of ethics | Get connected with local law enforcement and Intelligence agencies to support them in various Cyber crime and related cases |
| Qualify to participate in exclusive cyber security projects open only for Central Cyber Registry professionals by various Government of India organizations | Hiring from CCR gives your organization access to priority notifications from the Ring of Fire network, that constantly monitors Indian Cyberspace |
| Special benefits for entrepreneurs for start-ups in Information Security domain | Gives your organization exclusive discounts on further training and Information Security events across India, supported by CCR |
| Special benefits for entrepreneurs for start-ups in Information Security domain | Provides increased credibility for your organization when working with vendors, contractors and government organizations |
For More Details Click Here