Digital Forensics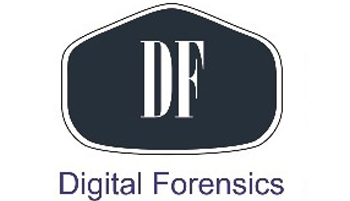 BECOME A TRUSTED ALLY OF THE INDUSTRY, LOCAL AND STATE LAW ENFORCEMENT. Digital Forensics is a fast rising and highly demanded expertise in India due to the fact that India is Number one when it comes to the most affected country for Cyber Crime in the world!

When you empanel in the Digital Forensics domain, you gain immense recognition and trust within the local and state law enforcement of India, along with the corporate Industry.

Work with various agencies or independently consult in various Cyber Crime Investigations to nail the offenders!

Digital forensics (sometimes known as digital forensic science) is a branch of forensic science encompassing the recovery and investigation of material found in digital devices, often in relation to computer crime. The term digital forensics was originally used as a synonym for computer forensics but has expanded to cover investigation of all devices capable of storing digital data. Digital forensics investigations have a variety of applications.
The most common is to support or refute a hypothesis before criminal or civil (as part of the electronic discovery process) courts. Forensics may also feature in the private sector; such as during internal corporate investigations or intrusion investigation (a specialist probe into the nature and extent of an unauthorized network intrusion).
The technical aspect of an investigation is divided into several sub-branches, relating to the type of digital devices involved; computer forensics, network forensics, database forensics and mobile device forensics. The typical forensic process encompasses the seizure, forensic imaging (acquisition) and analysis of digital media and the production of a report into collected evidence.
As well as identifying direct evidence of a crime, digital forensics can be used to attribute evidence to specific suspects, confirm alibis or statements, determine intent, identify sources (for example, in copyright cases), or authenticate documents. Investigations are much broader in scope than other areas of forensic analysis (where the usual aim is to provide answers to a series of simpler questions) often involving complex time-lines or hypotheses.
By getting empaneled as a professional in the Digital Forensics domain, your profile is shared with all the local and state law enforcement agencies for you to get started in real life cyber crime cases.
Job Roles
| | |
| --- | --- |
| Digital Forensics Analyst | Senior Digital Forensic Analyst |
| Computer Forensic Analyst | Digital Forensics Officer |
| Digital Forensics Investigator | Cyber Forensics Associate |
| Consultant – Digital Forensics | eDiscovery Business Analyst |
| Network Intrusions – Forensics Lead | Forensic Cell Site Analyst |
| Cyber Security Fraud Intelligence Analyst | Investigator – Incidence Response |
Digital Forensic Domains
The Digital Forensics Lab exam is based on the following 10 broad domains:
Digital Forensics Introduction
Labs and Tools
Collecting Evidence
Windows System Artifacts
Anti-Forensics
Legal
Internet and Network Forensics
Mobile Device Forensics
Prerequisites
Sound understanding of Systems
Good knowledge of File Systems
Proficient in Data Recovery Tools and Techniques
Expertise in Evidence gathering to support Law Enforcement
Good knowledge of log analysis and co-relation
| | |
| --- | --- |
| Benefits for Professionals | Benefits for Employers |
| Gain recognition for your skills from the Central Cyber Registry | Hands-on proven skills recognized by Central Cyber Registry mean less time in training and faster "business ready" professionals for your Information security needs |
| Exclusive access to Priority Job reference Network and Up to 3 Job Interviews on passing CCR Lab exams | Hire with Confidence – Minimize your risks as you always hire the right people with right skills |
| Clean Exit Program empowers your business and ensures peace of mind as candidates will not risk violating the code of ethics | Get connected with local law enforcement and Intelligence agencies to support them in various Cyber crime and related cases |
| Qualify to participate in exclusive cyber security projects open only for Central Cyber Registry professionals by various Government of India organizations | Hiring from CCR gives your organization access to priority notifications from the Ring of Fire network, that constantly monitors Indian Cyberspace |
| Special benefits for entrepreneurs for start-ups in Information Security domain | Gives your organization exclusive discounts on further training and Information Security events across India, supported by CCR |
| Special benefits for entrepreneurs for start-ups in Information Security domain | Provides increased credibility for your organization when working with vendors, contractors and government organizations |
For More Details Click Here