Common Service Center (CSC)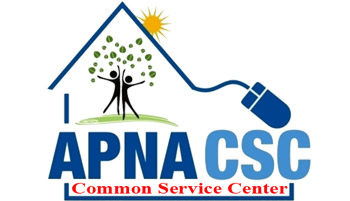 Softconcept Technologies Pvt Ltd, is the leading service provider for the various e-governance and banking services to the corporate sector having e-governance projects of the Central Government and the State Governments.

We are the State Business Associate for Maharashtra for implementation of the Common Services Center (CSC) for providing services of the central Government.

Common Services Centers (CSC) are multiple-services-single-point model for providing facilities for multiple transactions at a single geographical location. Common Services Centers (CSCs) are a strategic cornerstone of the Digital India programme. They are the access points for delivery of various electronic services to villages in India, thereby contributing to a digitally and financially inclusive society.

CSCs are more than service delivery points in rural India. They are positioned as change agents, promoting rural entrepreneurship and building rural capacities and livelihoods. They are enablers of community participation and collective action for engendering social change through a bottom-up approach with key focus on the rural citizen.

The main purpose of these centers is to provide a physical facility for delivery of e-Services of the Government of India to the rural and remote locations where availability of computers and Internet is currently negligible or mostly absent.


Following services are offered: -
Permanent Account Number (PAN card)
Epic Card
Election Card services
Passport Services – under process
Ration Card print (PVC Card)
Insurance Services
Banking Services (Kiosk Banking) – after 03 months
Money Transfer – to any bank
Skill Development Services
Recruitment (Rozgar) Services
Mobile / Data Card recharge
Postpaid Bill payments
DTH Recharge
Flight Booking
Bus Booking
Rail Booking
CSC Rozgar Duniya
CSC Bazar
mKisan registration
any other services added from time to time